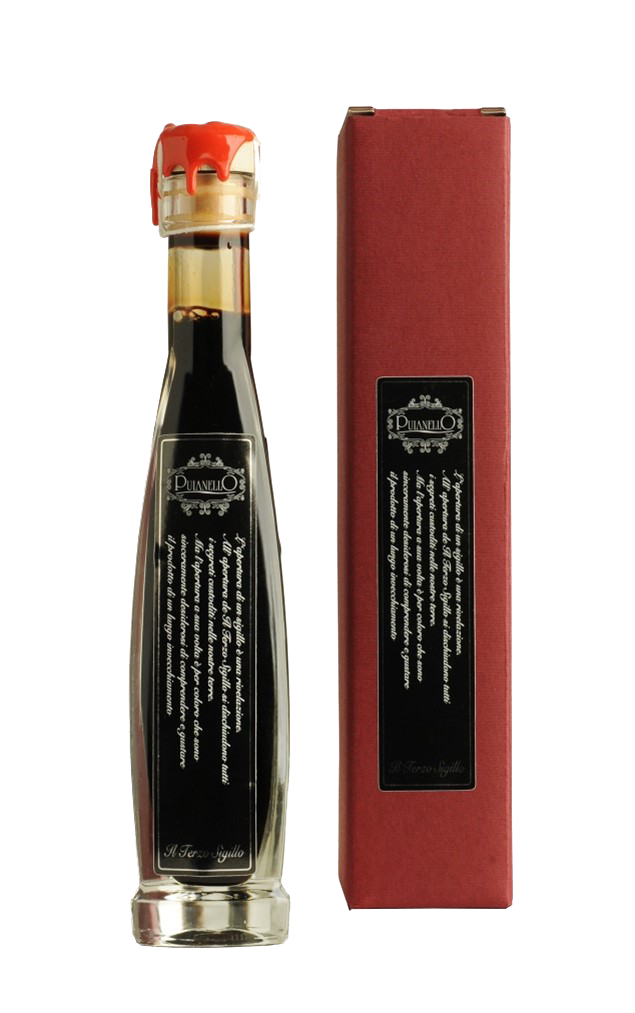 Organoleptic and chemical characteristics
Color: intense brown
Nose: persistent, intense and delicate, pleasantly acetic, with woody notes
Viscosity: consistent
Taste: bittersweet with enhancement of the soft parts, structured, harmonious, ample
Actual alcoholic strength: not exceeding 1.5 by volume
Minimum net dry extract: 30 g per liter
Ashes: minimum 2.5 per thousand
Reducing sugars: minimum 110 g \ l
Minimum total acidity: 6%
Density at 20 ° C: not less than 1.330
Production area : Province of Reggio Emilia, through the use of musts obtained from grapes grown in the Emilia Romagna Region (Trebbiano, Lambrusco …)
Ingredients : cooked grape must, wine vinegar
Production process : obtained by acidification and aging in barrels of precious woods, arranged in batteries of 5/6 elements of different sizes and different woods; the subsequent passages between the various barrels take place in an environment with controlled air conditioning and humidification throughout the year. Bottling takes place when the desired organoleptic characteristics are obtained.
Storage : at room temperatures, it does not undergo organoleptic alterations even after opening the bottle. Extreme situations such as direct contact with fire or using the freezer should be avoided.
Shelf life : 10 years from bottling, the organoleptic characteristics remain unchanged even after opening
Suggestion of use : ideal if used raw as a condiment for salads, dips, boiled meats and sauces, delicately combined with fish, meats and cheeses and, in particular, on flakes of Parmigiano-Reggiano; it is completely unique for fruit salads, ice creams, creams and zabaglione.
Packaging : the product is packaged in an elegant package containing a 100ml bottle and a dispenser.