In 1938 five men founded Cantina Puianello. After that, new families joined the initial project, inspiring values then shared by the new generations.
Since then, our statute still establishes that only the grapes conferred by the members can be used in the transformation of wine, in a rare example of enhancement of the territory that goes from Scandiano to Canossa.
The Grand Countess Matilde di Canossa is one of the most important figures of the Italian Middle Ages: lived in a period of continuous battles, intrigues and excommunications, she was able to demonstrate extraordinary strength, also enduring great pain and humiliation, showing an innate attitude to command.
She was crowned at the Castello di Bianello in
Quattro Castella (Reggio Emilia) by the emperor
Henry V in 1111, with the title of Imperial Vicar of Italy.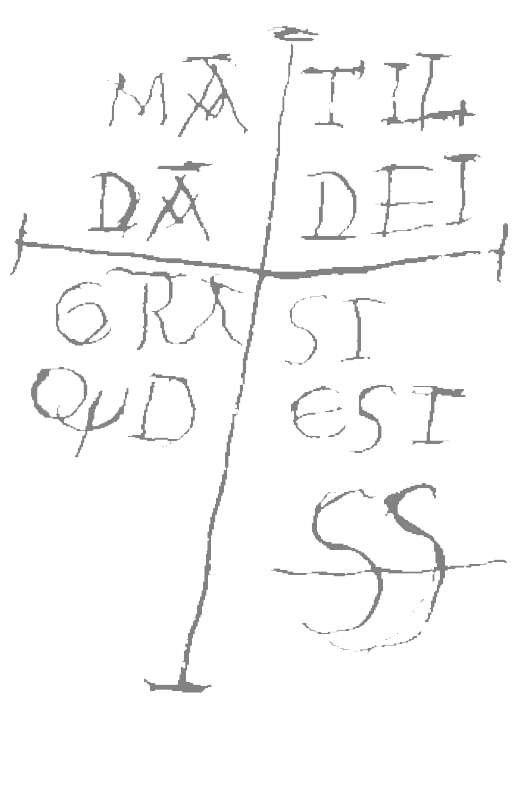 "Cultivating the best hills of Reggio Emilia"
With this thought, the first pages of our history were written. Sheltered from the humid climate and frequent fogs, typical of the Emilian plain, our hills still offer a privileged micro-climate, ventilated and with a good temperature range. Grown on calcareous and generally clayey soils, our vineyards mainly follow the espalier training system, with vegetative containment threads, combining the Guyot pruning system.
Spergola is a typical vine of the area that rises from Scandiano to Canossa, which finds its ideal habitat in clayey soils rich in chalk and has good resistance to drought.
The Spergola wine allows to obtain a white wine which in its sparkling or sparkling version has a pale straw yellow color, with soft greenish reflections, a delicate scent of flowers and green apple and a fragrant taste with good acidity.
The first written records relating to the Spergola vine date back to the 15th century, when it was mentioned by Bianca Cappello, Grand Duchess of Tuscany.
It is therefore a very ancient indigenous grape variety, which for a long time was confused with Sauvignon. In 2000, an analysis on the DNA of this vine definitively demonstrated the genetic diversity compared to Sauvignon, allowing the registration of Spergola in the National Catalog of Grape Varieties and therefore its inclusion in the DOC Colli di Scandiano and Canossa.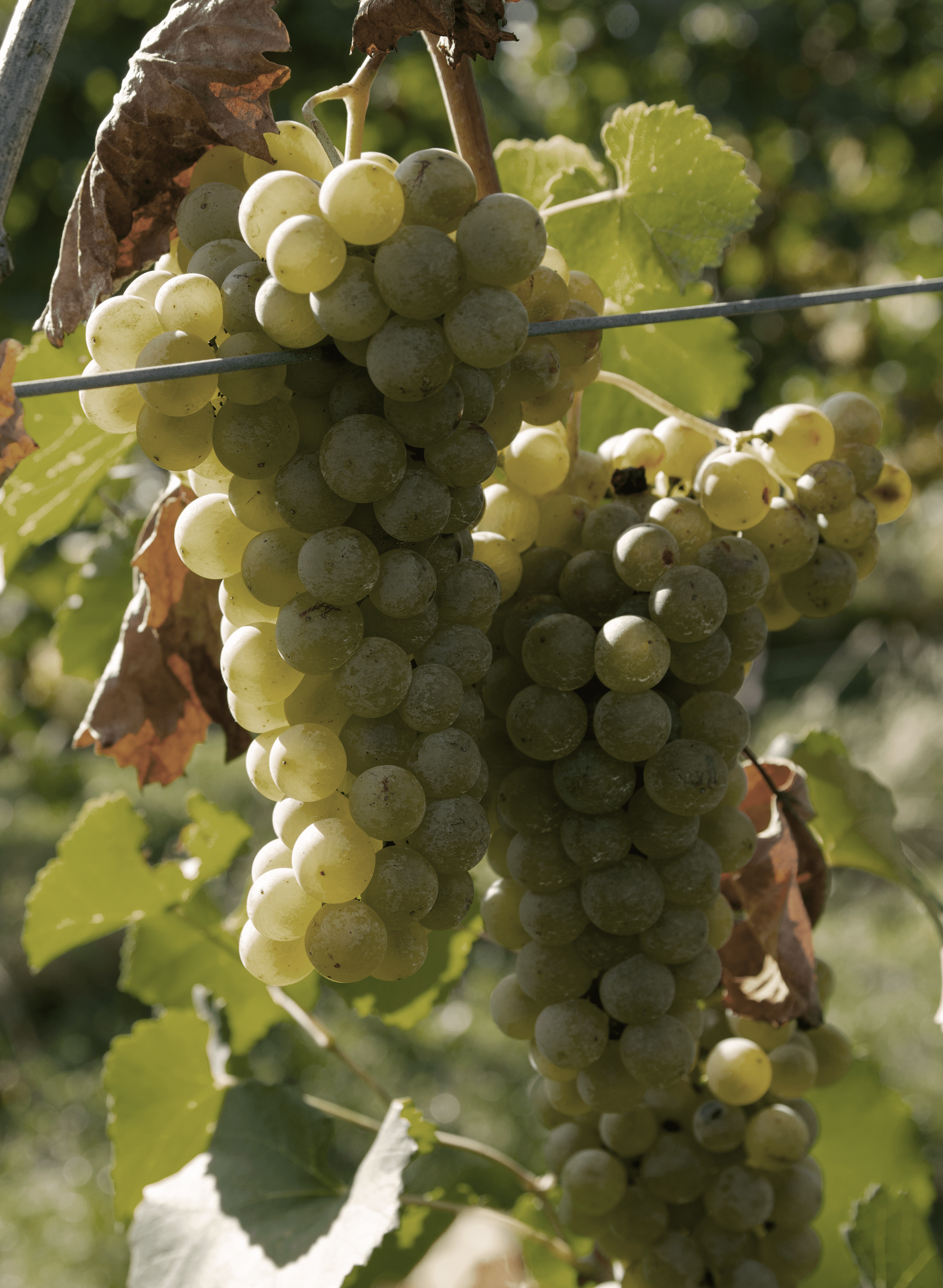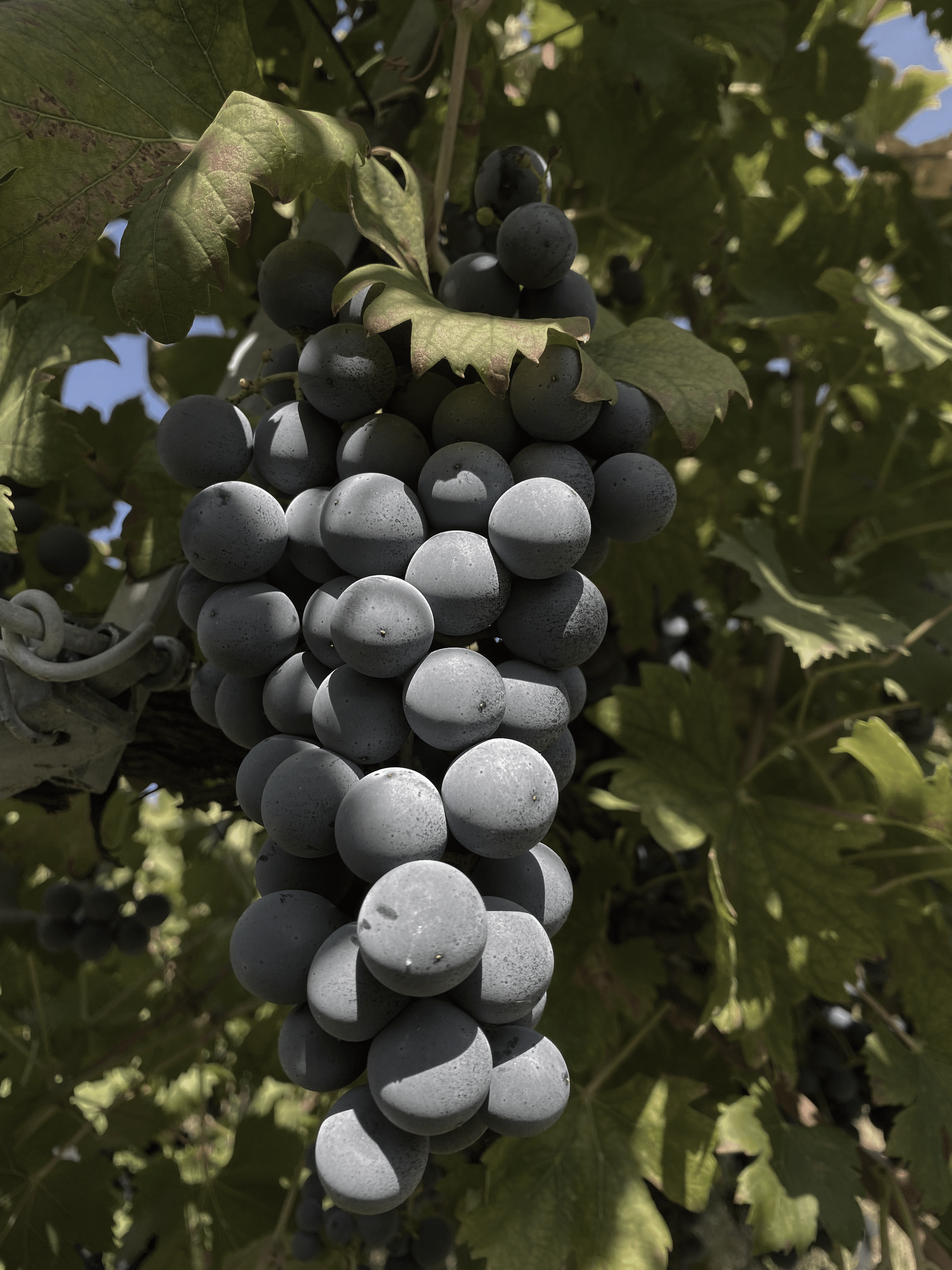 A variety that takes its name from Montericco, a fraction of the municipality of Albinea , in the province of Reggio Emilia .
This place enjoys a particular microclimate, temperate compared to the surrounding hills, thanks to which the fruit and wine crops and the precious productions that derive from it excel.
The denomination is part of the "Reggiano" Doc. Lambrusco di Montericco is a sparkling red wine with an intense ruby color, fresh and low in alcohol.
Malvasia di Candia is a white grape of ancient origin. In its aromatic variant it is extraordinarily widespread in Emilia , in the provinces of Piacenza, Parma and Reggio Emilia, where it is often considered the white equivalent of Lambrusco.
Its rich aroma is able to express itself excellently in both still and wavy versions, sparkling or refermented in the bottle, reaching the apex of intensity in passito or late harvest interpretations.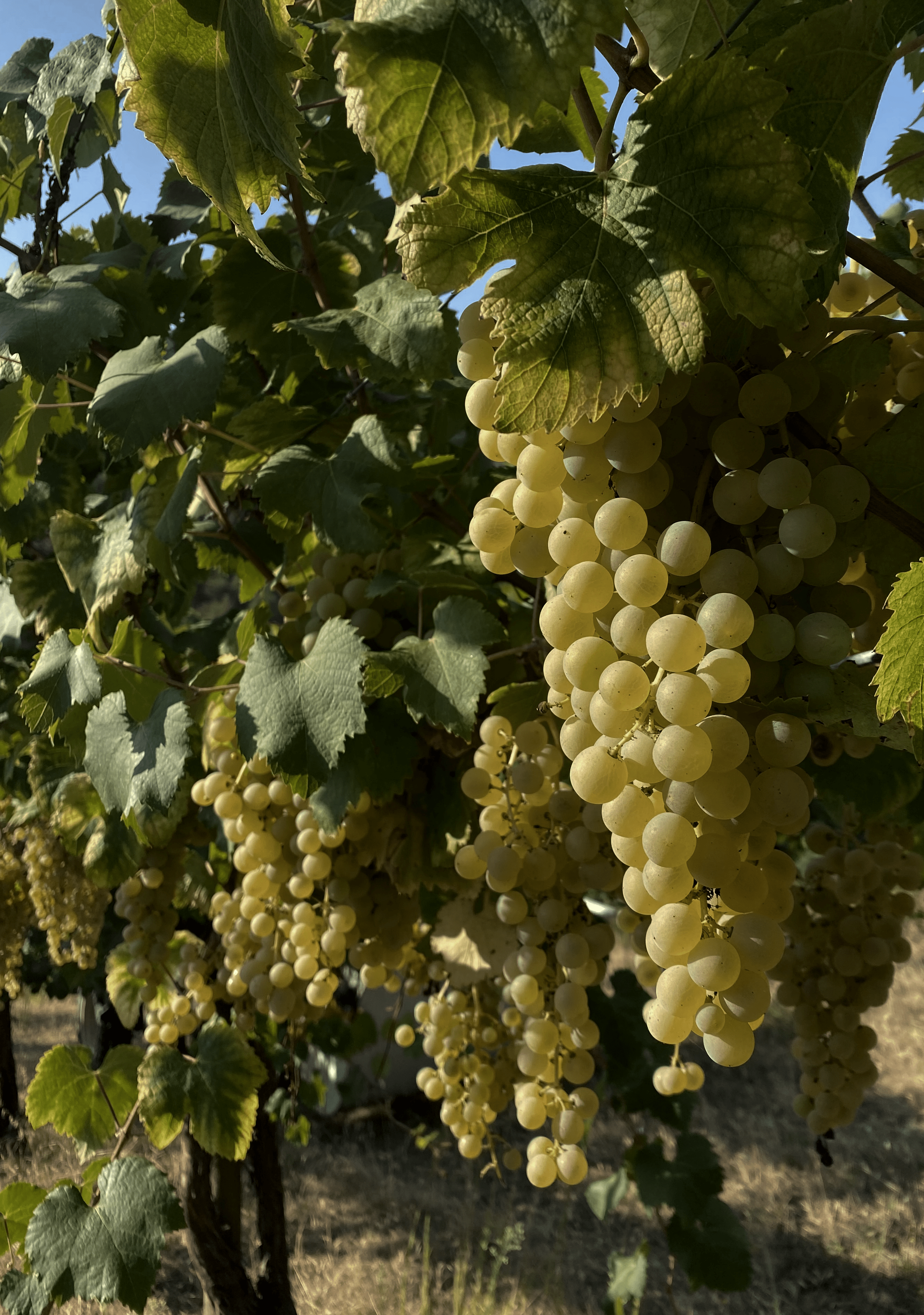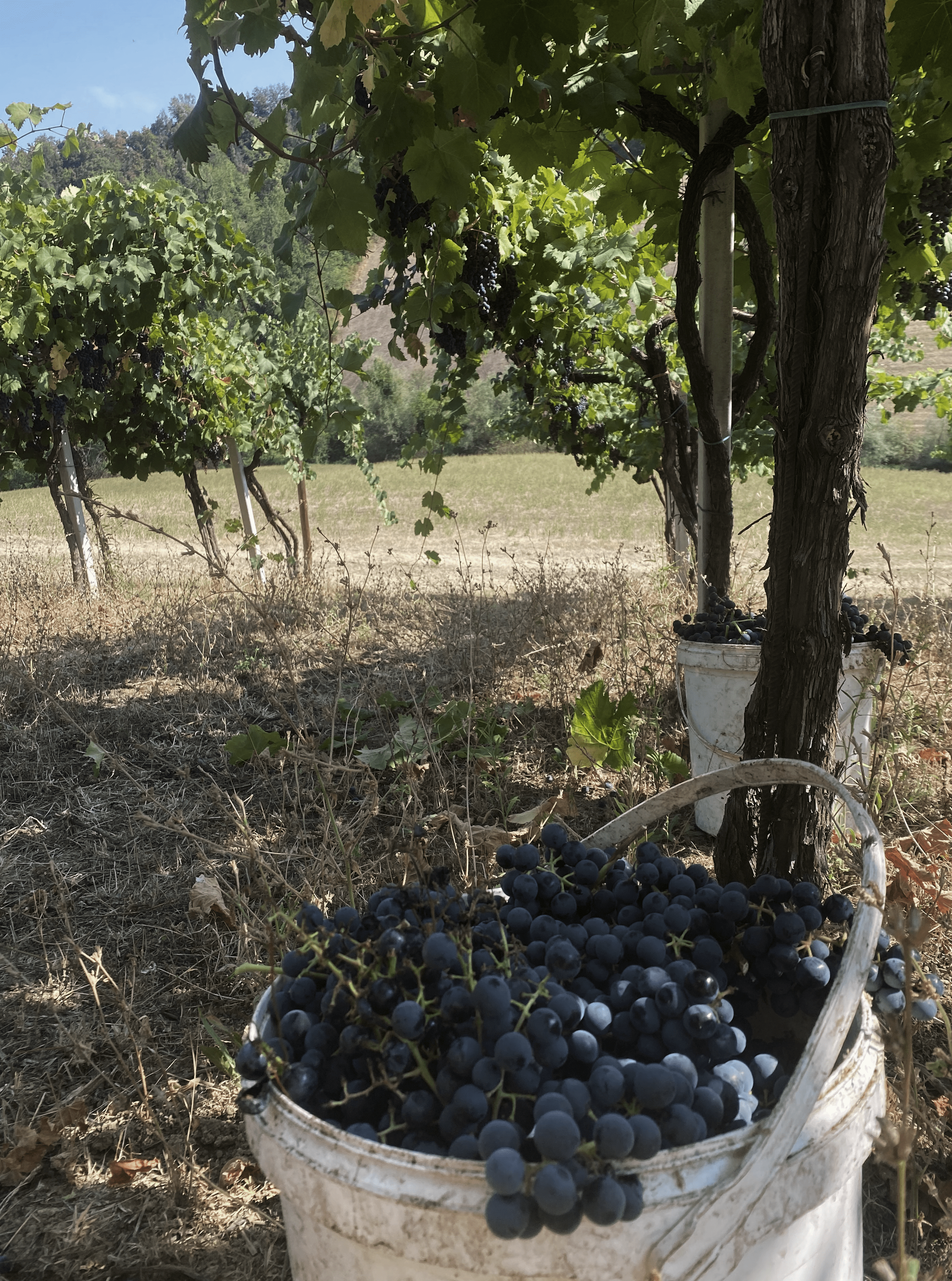 Malbo Gentile is a red grape variety cultivated for centuries in our Province.
The wine obtained has an aggressive character, is tannic, robust, full of ardor and austerity, and has always been used as a blending grape to give strength to our Lambrusco .
The color is purple, tending to ruby and then brick over the years, but it is dense and colorful. On the palate it is vigorous, with a good balance between acidity and warmth.
Vinified in purity, Cabernet Sauvignon gives rise to a wine of a very intense ruby red color, often impenetrable, with purplish, almost blue nuances.
It is a decidedly exuberant vine with strong identity aromas. It has a complex nose with characteristics that recall first of all aromas of red and dark pulp fruits such as blueberries, black cherry, plum, blackberry and black currant, but also traces of undergrowth such as moss and rocks.
The aging in wood of Cabernet Sauvignon allows an evolution of the aromas towards bewitching tertiary, balsamic and spicy notes, such as eucalyptus, mint, tobacco, roasted coffee and bitter cocoa.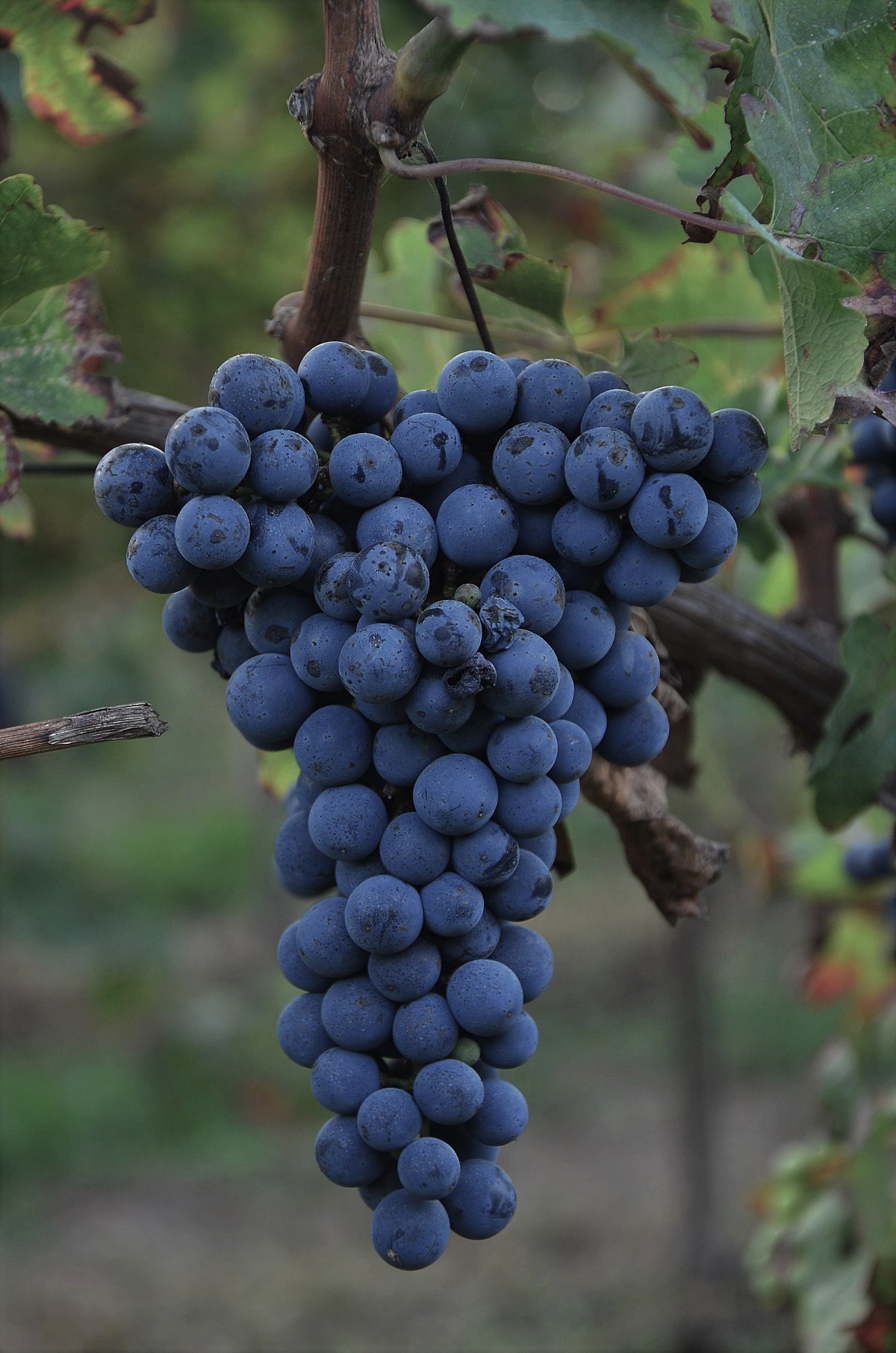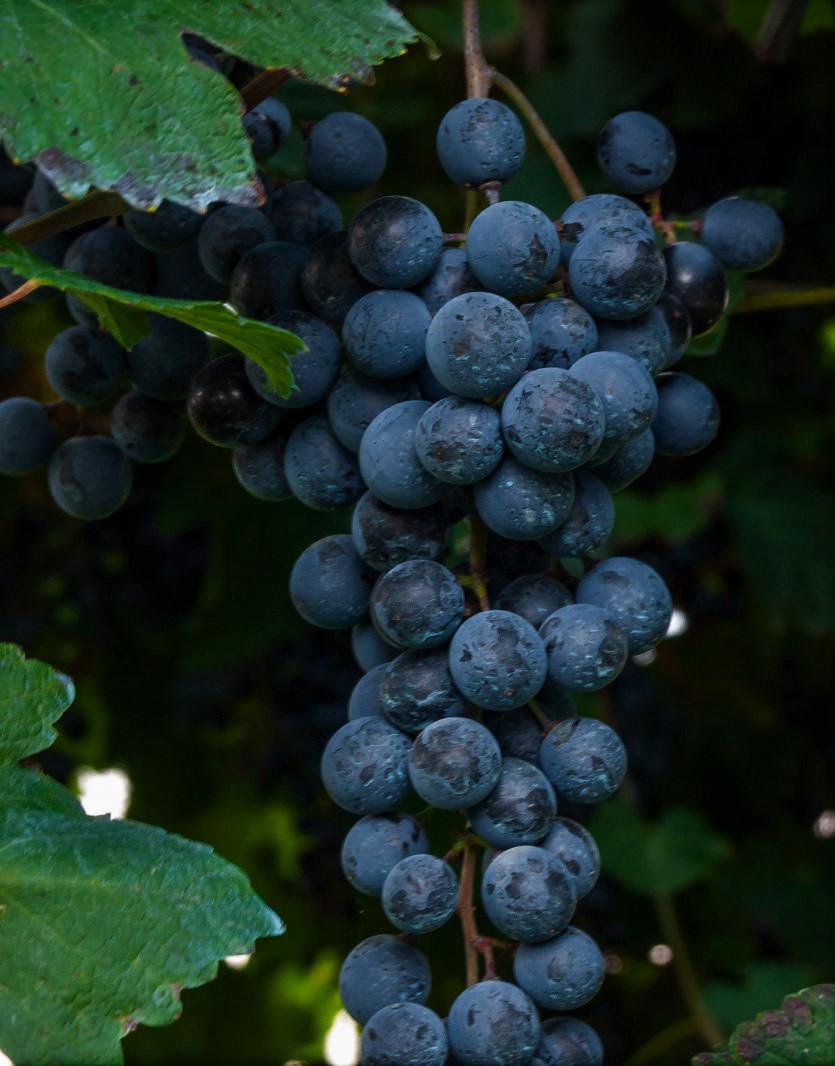 Lambrusco Marani is one of the many red grape varieties of the vitis labrusche family, which is not to be confused with the American variety, but rather to be associated with European wild grape varieties, in particular the Apennines, present in Emilia, their homeland and diffusion.
Here it is used together with the other subtypes of Lambrusco, to give life to the famous Emilian wine, often sparkling, produced above all in the
provinces of Parma, Modena and Reggio Emilia.
Lambrusco Maestri has a cylindrical shape of the grape, with winged bunches of medium density. The berries are also medium in size, spherical and with slightly acidic skins, which make it excellent in the production of sparkling wine.
The vine is appreciated for its excellent vigor and persistence, as well as for its own
adaptability to almost all climatic conditions of the peninsula.
It prefers cool, windy and humid climates like the areas of the first hills of Reggio Emilia, but does not suffer excessively in the driest areas. The maturation is late, there are no particular problems of diseases.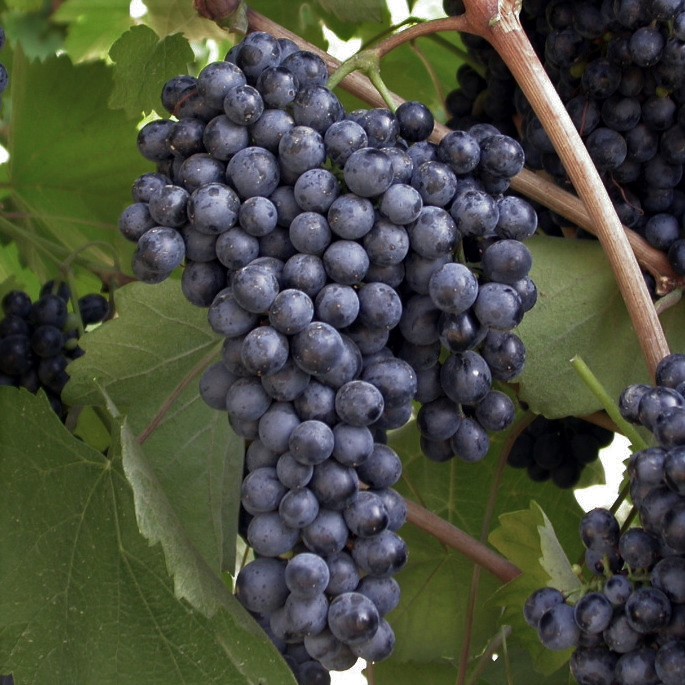 To the care of the vineyards we are now added rigorous winemaking methods and new technologies, which contribute to creating the quality and style of our wines.